Virtuality, the professional exhibition dedicated to virtual and augmented reality, is a key event in new technologies.
They chose Teemew to organise their 2020 edition, entirely online.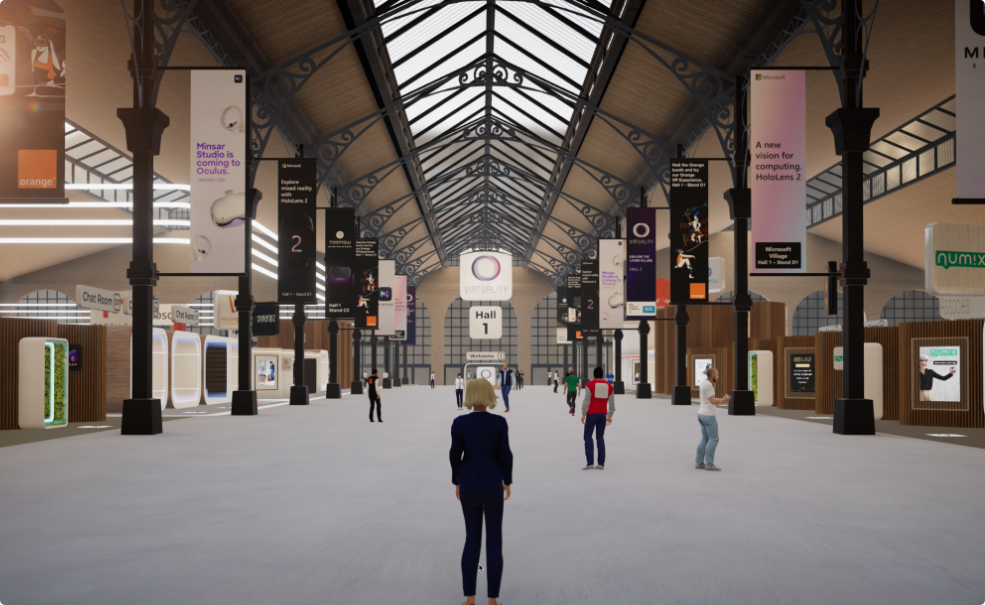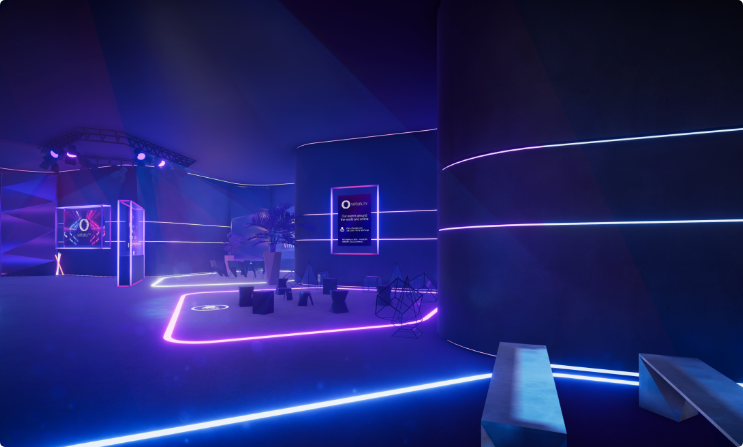 Since 2017, Virtuality is the place to be, the one place where companies from all over the world discover innovations. Dedicated to virtual and augmented realities, it was, until 2020, organised in real life, in Paris and Buenos Aires. It welcomed major players in the sector who came to show off their new products.
The virtual platform as a solution
Faced with travel restrictions due to the health crisis, Virtuality's organiser decided to organise the 2020 edition, 100% virtually. But for such an event, the quality requirements were too high for most of the solutions on the market. Virtuality then chose to work with Teemew's team, which was the best, able to help them achieve their objectives while respecting incompressible technical and time constraints. Teemew has not only made it possible for Virtuality to go online from December 2-4, 2020 but has also given it the opportunity to further establish itself as the ultimate innovative event. Together they created a buzz.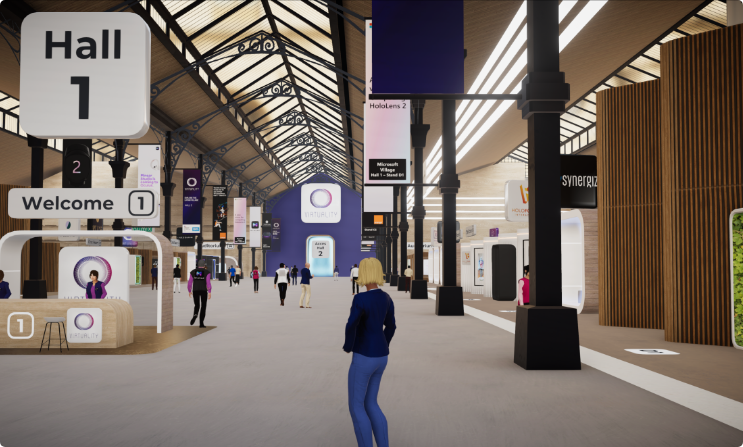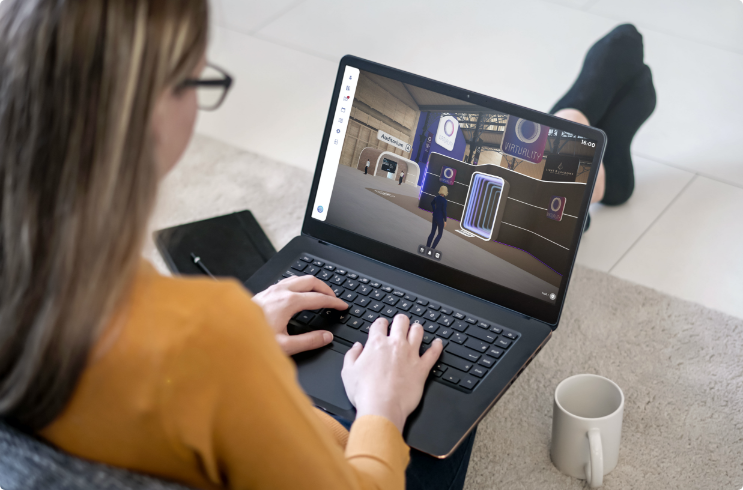 An unforgettable immersive experience
With the customisation and the realism of the avatars, it allowed for greater immersion by reinforcing the user's engagement. This way, the virtual interactions turned out as close as possible to the standards of human communication. By allowing live discussion between avatars, Teemew erased the screen barrier and created a deep sense of virtual co-presence. Particular attention was paid to the design and graphic standards, a crucial point for a business event. The diversity in the variety of spaces created, and the features offered, had for effect, the sharing of a great deal of content by a large number of exhibitors from different parts of the world. Thus, during the show, the interactions between the different stakeholders of the global AR, VR and XR ecosystem were multiplied.
The figures collected after the virtual event attest to its success :
Platform opened 24 hours a day for 3 days
3277 subscribers
6461 contact requests, and 4981 accepted
International users from 3 continents