You want to create a Digital Twin of your company, that no one will ever forget? Find the various possibilities of Teemew, the Corporate Metaverse solution.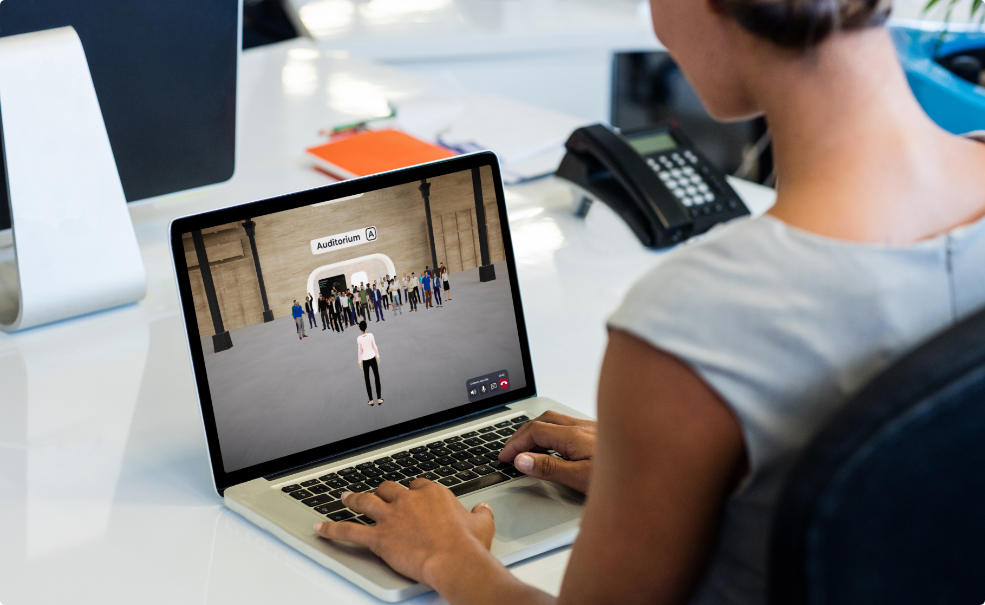 No more Zoom fatigue: organise your meetings in new generation digital venues that guarantee a controlled and secure environment. Offer an efficient co-working space thanks to the feeling of virtual presence. Achieve substantial gains in terms of production quality and efficiency through collaborative tools in all media.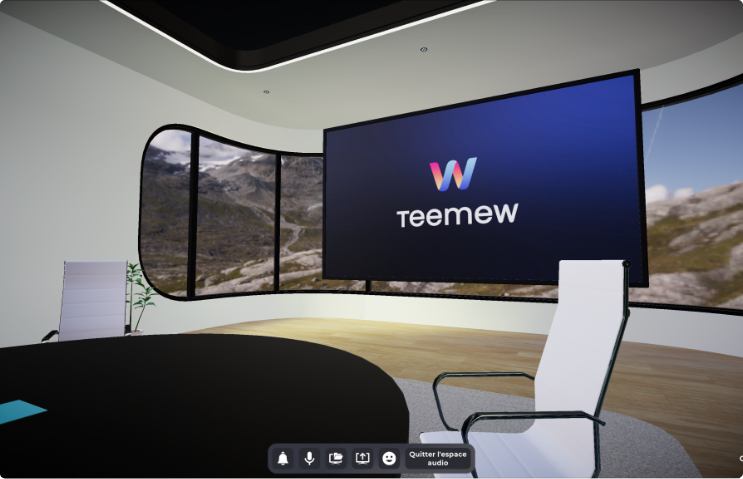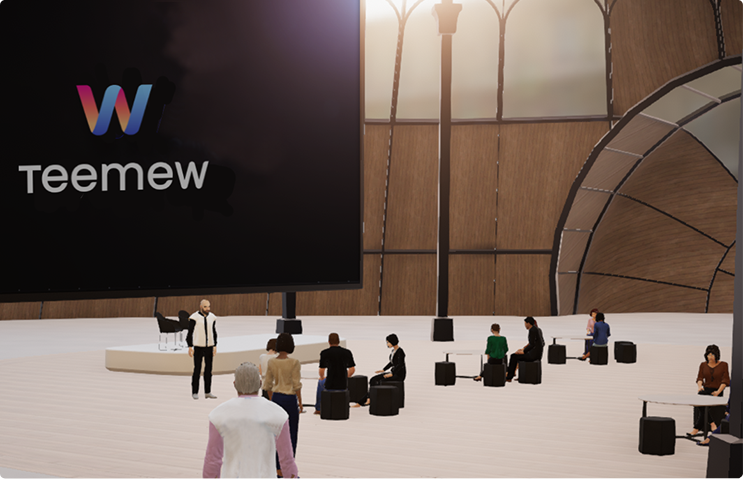 In dedicated workshop spaces, manage sessions with up to 60 participants. A main stage and big screen enable sharing of information to all participants. At the same time, work in smaller groups by talking and sharing with your table team your screen.
Free yourself from constraints and organise unforgettable webinars. Whether for internal use (training sessions, meetings or discussions), or external use (recruitment, service or product presentations, customer loyalty), offer unprecedented means of interaction thanks to virtual presence, wherever you are on the planet.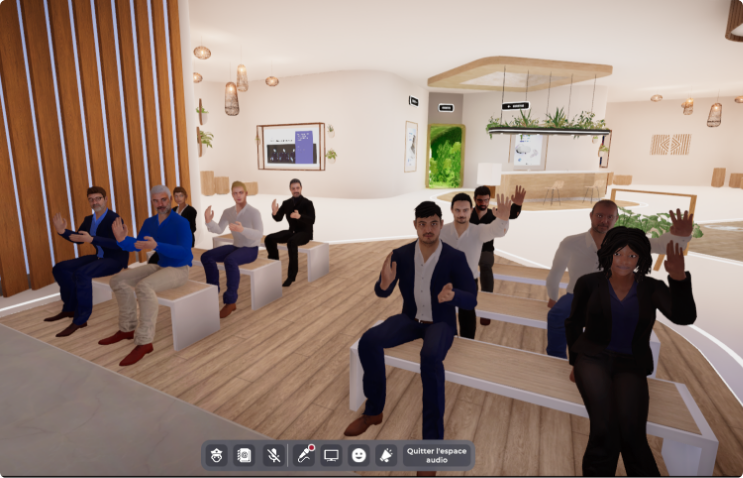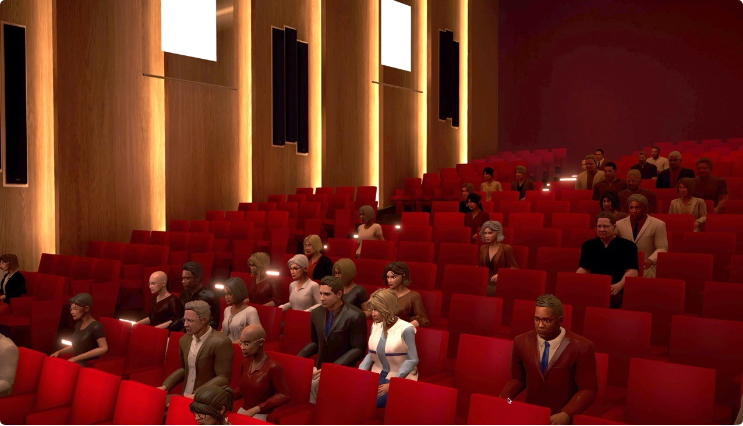 Discover our virtual conferences for up to 200 people.
Whether your communication is top-down or you prefer interactivity, organise new and impactful meetings. Give participants the opportunity to take the stage. Exchange with them after the conference during breakout sessions.
Enhance your training in participative or informative virtual workshops. Stimulate learner interest and involvement through effective collaborative tools. Enable everyone to participate, wherever they are in the world, in an ideal and lively classroom, just as many have always dreamed!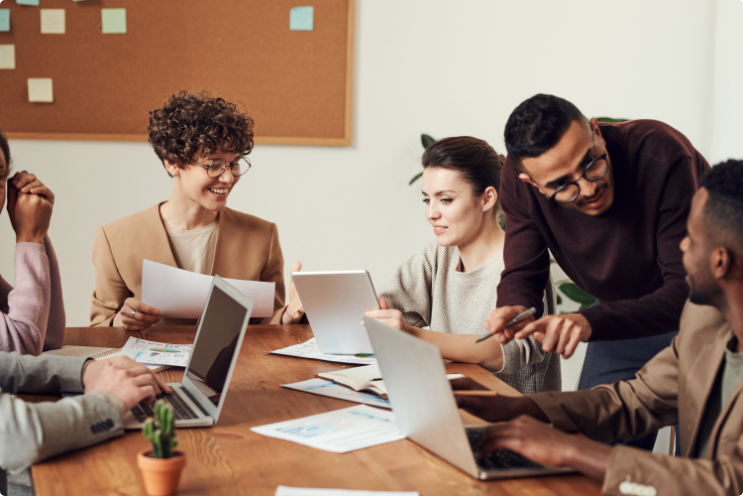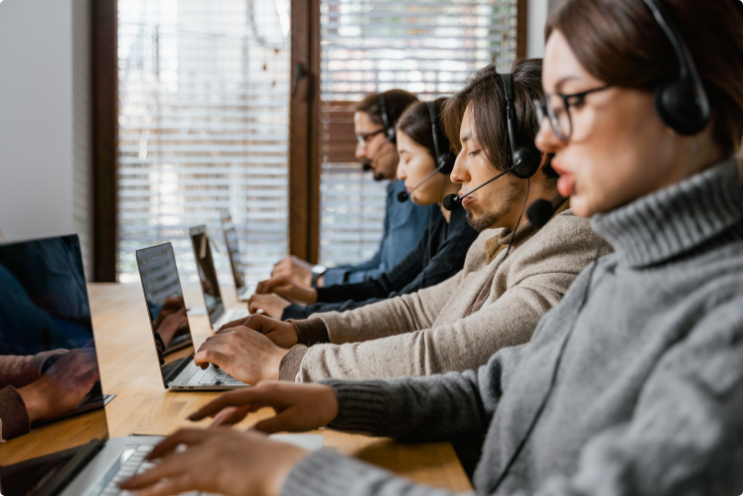 Organise an event simultaneously in-person and digitally. Make the two events work in synergy: in the virtual world, a window opens onto the real world, and vice versa. This interconnection makes your event more accessible, more complete and more attractive.
Create the digital twin of your in-person exhibition or design a 100% digital exhibition. Share your vision, give access to the exhibited works remotely and securely. Eliminate distances and reach the largest audience possible: the whole world!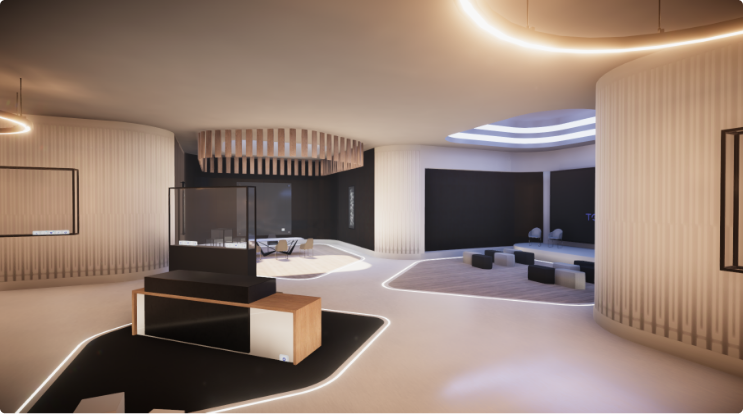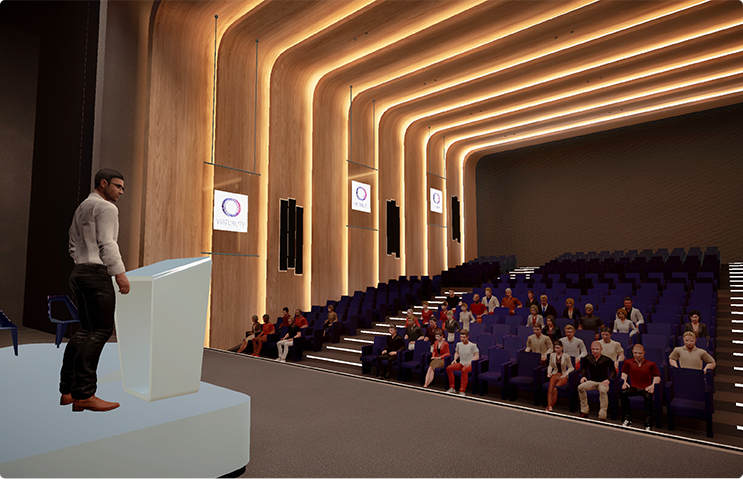 A digital version of the Oscars? It is possible! Transpose into virtual form the places associated with award or diploma ceremonies, such as theatres or auditoriums. Without constraints of distance or capacity, events are cheaper and easier to organise. Invite people on stage or give the audience the opportunity to react in real time.
Take the plunge in a new way to showcase your school, institution or company. Take advantage of the innovative and exciting possibilities of digital technology. Give your Open Days an international scope and setting by allowing students from all over the world to attend. Equip them with interactive content for an even more memorable experience.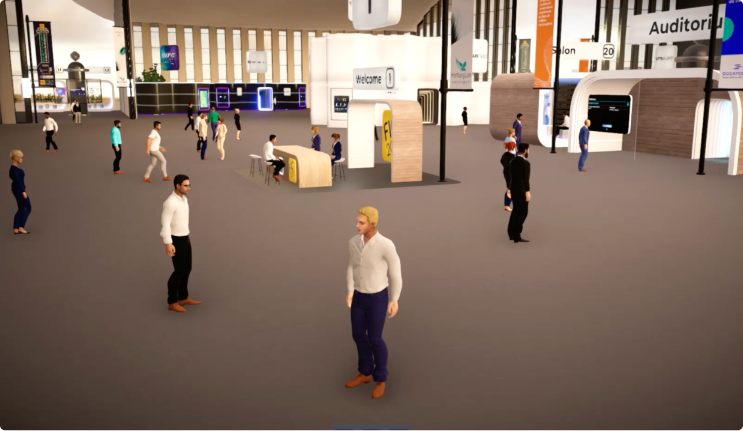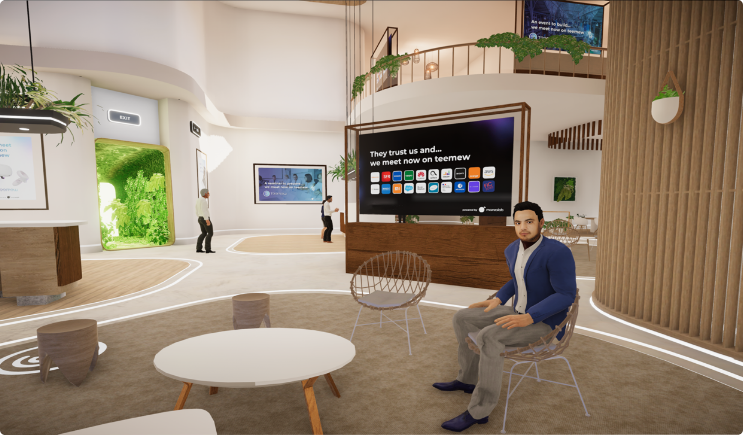 Receive all your partners, customers and prospects, wherever they are on the planet, in a 100% digital trade show. A solution that is both innovative and ecological. You organise your trade show from a dedicated platform from which you can share your content securely.
Expand the range of possibilities with virtual showrooms, accessible at any time and from anywhere in the world. Keep in touch with customers and suppliers, communicate with prospects and involve your associates remotely. Increase the visibility of your products by presenting 3D models. Give your customers a unique experience every time.