SFR's Manufacturers Event
« It is our great victory: we've been able to gather more than 1500 people in 5 evenings with about forty exhibitors in 9 booths. »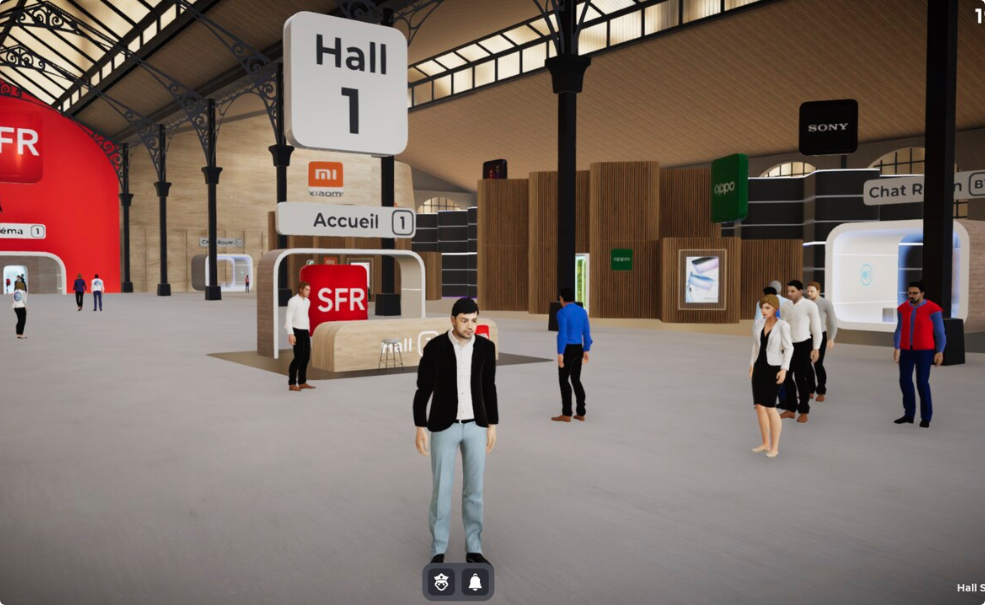 SFR, one of the major French telephone operators, an Altice group branch company, is a long-standing Manzalab customer.
They saw in Teemew the ideal innovative solution that meet their needs.
Each year, SFR group organizes an important internal event: the Manufacturers exhibition, gathering collaborators and providers. It's THE yearly meeting where everyone shows their technological advances and innovations. The greatest brands (Sony, LG, Samsung, Xiaomi, Microsoft, …) are meeting there, writing the future.
The Virtual platform to the rescue
Following the health crisis in March 2020, many scheduled events had been cancelled. The Manufacturers Event was then in great danger. SFR had previously reached out to Manzalab's know how to digitalize their trainings. It then naturally turned to Teemew, the virtual event solution from Manzalab. Teemew not only alleviates the announced cancelation, but it also offers a memorable and immersive experience to each visitor and exhibitor.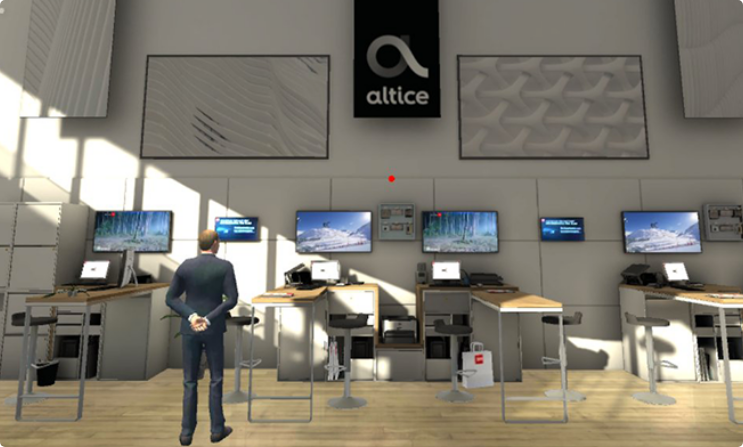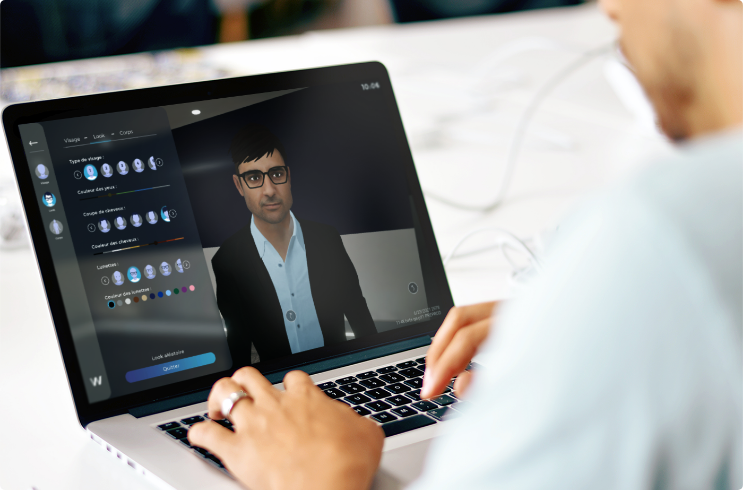 An unforgettable
immersive experience
The immersion is made possible by the customization: customizing your avatar reinforces the engagement element of the event. Besides, several sizes and location designs have been proposed in order to create the expected atmosphere and to match the brand identity of the organizer. To promote each exhibitor, the booth features have been a real asset. Customizing the place, having the ability to share content and the way the presentation was setup, gave way to moments of sharing and discovering. In the Manufacturers Event we could also attend conferences and meetings. The Workshops and auditoriums areas, which have a higher capacity, were perfectly fitted for those events within the event.
Here are the numbers gathered after the virtual event attesting to its success:
More than 1500 participants on the 5 evening-event.
83 % of participants have seen their DCR speech.
1 participant out of 2 visited all the booths.
A great homogeneity of involvement has been noted in the booths.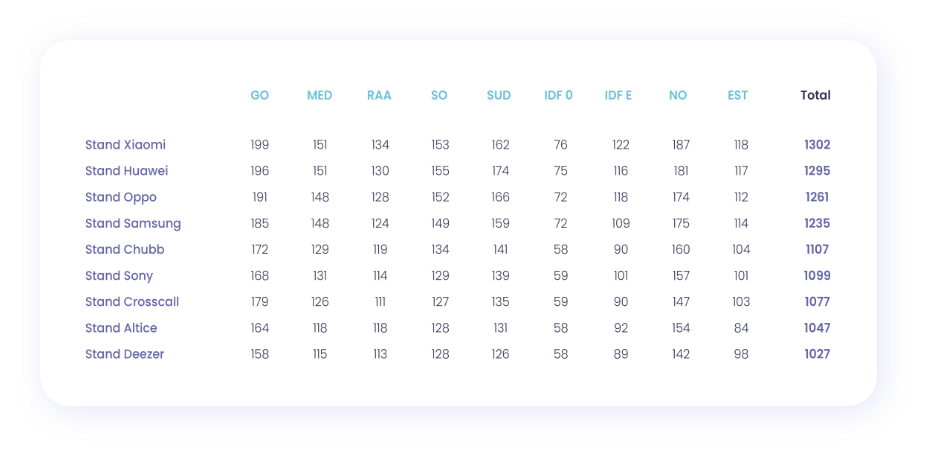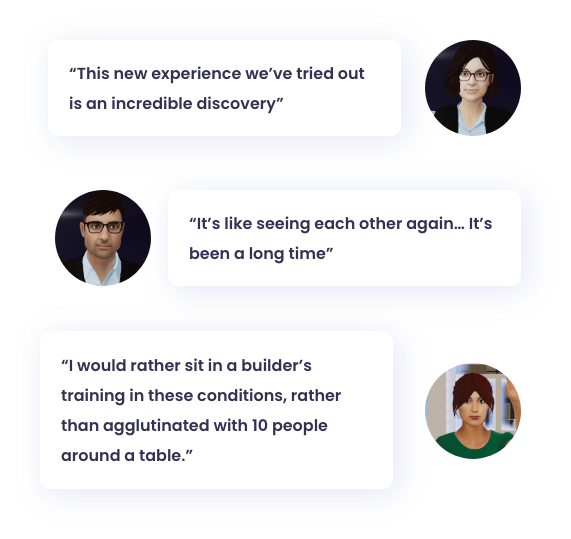 SFR group received multiple positive feedback: An improvement even has been noted from the previous iterations, yet face-to-face: the increase in the number of participants. The easy handling, the design customization, the total immersion, and the technical fluidity have also been noticed from everyone. The event's atmosphere was qualified as similar to the previous years. The quality of the support from the Teemew team has also been highlighted by the SFR group. In summary, SFR group's expectations of their first virtual Manufacturers Event were exceeded.